Increasing revenue for your business!

We are a small, energetic, leading edge organisation dedicated to delivering the highest quality and sophisticated website proposition to assist customers maximise their competitive advantage and convert contacts into revenue and margin increases with increased economies of scale.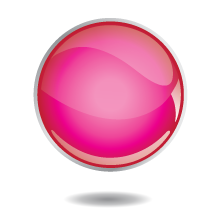 Design
Outstanding websites begin with design. Look and feel and the first impressions make the difference between a great user experience and one where they leave too early to know what you do. You want the "WOW" factor.
According to research published by Blue Corona, given 15 minutes to consume content, two-thirds of people would rather read something beautifully designed than something plain.
• 38% of people will stop engaging with a website if the content/layout is unattractive.
• 48% of people cited a website's design as the number one factor in deciding the credibility of a business.
• You have 10 seconds to leave an impression and tell them what they'll get out of your website and company. After this time (and often times before), they'll leave.
Given these facts we create clean, smart, sophisticated looking websites to create a memorable user experience resulting in increased revenue and a reduction in costs to maximise profit for a business.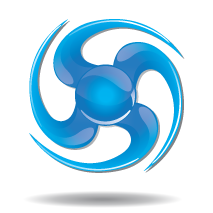 Website Build
Yours sites content is Gold. Content and quality text, Images and proposition are "The" major differentiators. They provide en effective, positive, competitive differentiator to your customers.
The code needs to be clean, structured and efficient, using the most up to date tools resulting in a fast loading website that is also easy to manage and update.
• Website load times are critical for a positive user experience.
• Once your page loads, users form an opinion in .05 seconds.
• 47% of people expect a web page to load in 2 seconds or less.
• 39% of people will stop engaging with a website if images won't load or take too long to load.
You have 8 seconds to amaze the client to stay on the site
We work with you for quality content and images especially as this area can be quite daunting. Once content has been organised the website build will commence and move to completion in a very short period of time depending of course on the size of the site.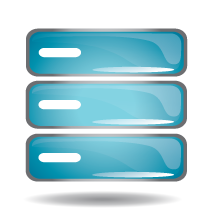 Hosting
Web hosting is crucial for your business and should not take a backseat in the selection process.
• Australian websites should be on Australian Servers. All our hosting is done on Australian Servers with superior customer service and optimises search engine rankings.
• Server reliability and Security are critical.
• Site Response Speed - fast website page loads results in a favourable user experience and optimises search engine rankings.
• Price - "You get what you pay for!" The cheaper the price the more likely your site will be on a crowded server and you get low levels or frustrating service.
• Number of allowed domains - Your site needs to be on a fast platform with a small number of sites sharing the same server. Low cost hosting generally has your site sharing the same server with what can be 1000's of other websites resulting in slow response times, possible security issues and an unfavorable user experience. Such sites makes you a "me to" and not a standout. In the long run it will cost you money and produce a negative Net Present Value due to service costs.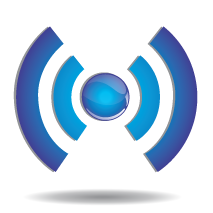 Mobile Responsive
"Saying 'Mobile Internet' should be like saying 'Colour TV'. We'll use the word 'mobile' a lot less in the future because it will be assumed that's how we are communicating"  Peter McLachan chief product officer and co-founder, Mobify
Google is now prioritising search engines for mobile devices as their statistics are now indicating that around 60% of searches are performed on mobile devices.
Mobile consumption and usage have never been higher. The latest available mobile statistics in Australia from IAB Australia on smartphone and tablet ownership, internet surfing trends, as well as total time spent on devices, show that both in Australia and globally, consumption and usage of mobile devices continues to increase rapidly. In contrast, time spent and sessions viewed on desktop and laptop devices, though still a sizable proportion, have either stagnated or declined slightly in the last few years.
This means that your website needs to be Mobile Device Ready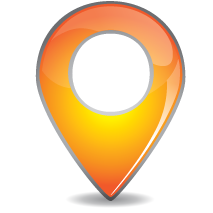 SEO
Search Engine Optimization (SEO) is the process of affecting the online visibility of a website or a web page in a web search engine's unpaid results. Great content encourages people to visit and link to your pages and indicates to the search engines that your website pages are interesting and authoritative.
Almost every aspect of your website contributes to SEO and requires constant updating and tweaking to gain ranking and includes:
• Target market analysis
• Keyword research and development
• Quality, relevant content
• Continual updating - measure - test - repeat
• Hosting server location and server speed
• Website load speeds
• Quality code
• Linking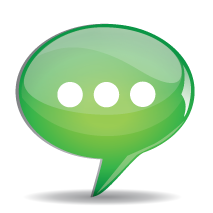 Customer Service
Our customer service is a philosophy, not hype, and is one of creating confidence and trust with our clients. Websites and all things related can be quite daunting to the uninitiated. We keep things simple and straight forward and provide explanations where applicable to help you understand the what and why things need to be done. We address issues as fast as possible and attempt to foresee any issues prior to them turning into events to ensure our clients are receiving the very best service and product.
All our partners for creating your website solution and internet experience are all based in Australia.
We use superior quality software for creating sophisticated, amazing websites that increases the revenue stream for our clients. All the software used in your website is backed by outstanding high levels of customer service which filters through to Webfield Solutions client base.
Critical to the integrity and optimisation of your website, we have a number of packages for ongoing Website Maintenance
Websites that increase your revenue.
Contact us now for your next step in creating a wonderful website.
Some of our happy clients